Outback Mechanical & Earthmoving (OME) was founded in 1992 by Robert & Kathleen Oakhill and continues to be a successfully run family business together with their three sons Michael, Ross & Ian Oakhill.

Outback Mechanical & Earthmoving is focused on providing high quality earth moving services to new and existing customers of Calliope, Gladstone, Central and Western Queensland.

With a machinery fleet consisting of front end loaders, graders, dozers, excavators, forestry mulcher, dump truck, water truck, prime mover w/ step deck float, heavy duty side tipper, beavertail body truck and 3 fully equipped service support vehicles, OME can perform a diverse range of earth moving, civil construction and rural contracting jobs.

With specialised experience in erosion repairs & control, gravel road building, dam building & repairs, fire ploughing, fibre optic cable laying &much more, we are sure you will be happy working with us at Outback Mechanical & Earthmoving.

Being a close-knit family run business whose roots are sheep & cattle farming in Winton, Outback Queensland, we are committed to respecting one's land, property & bio-security and take great pride in working closely with our clients to achieve the best results possible.

Whether your job is big or small, we can cater to your personal requirements.

We welcome the opportunity to earn your trust and deliver you the best earth moving services in the industry.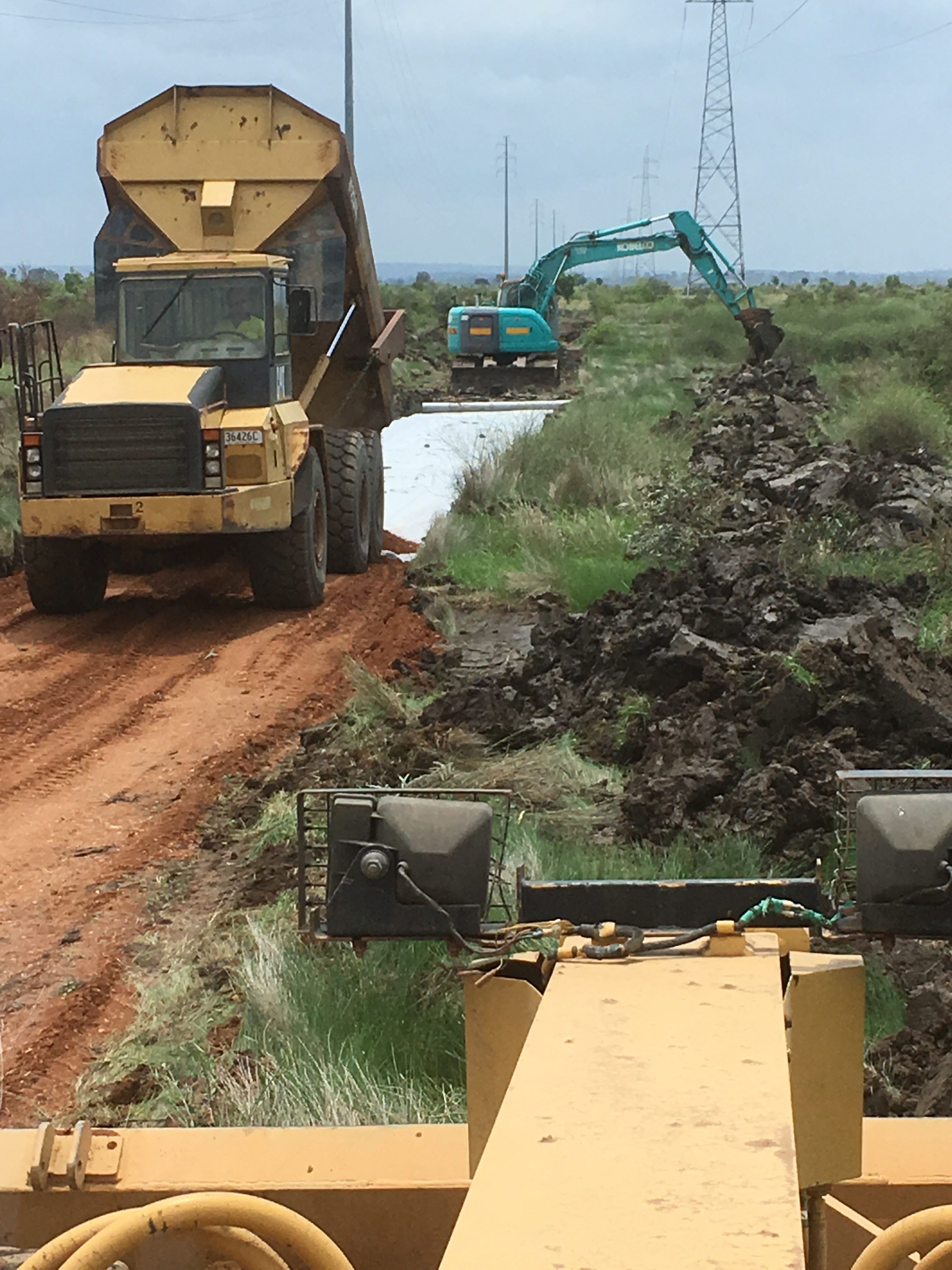 OUR SAFETY VISION
Outback Mechanical & Earthmoving recognises that the safety of our staff is the key ingredient to the success of our business.
We are committed to achieving zero harm in all aspects of our business including staff, contractors and visitors at job sites.
Our staff are trained to the highest standard enabling them to safely conduct all aspects of their duties and responsibilities.
our ENVIRONMENTal COMMITMENT
Outback Mechanical & Earthmoving has a commitment to protecting the environment.
We carefully plan each of our projects so as to minimise the impact on the environment and carefully convey the controls to our personnel, subcontractors and suppliers.
We pay special attention to client and authority requirements and ensure appropriate measures are implemented and monitored to safeguard against our construction activities.

Outback Mechanical & Earthmoving takes pride in pursuing the highest standards in respect of meeting our environmental responsibilities.